DONATIONS
Monetary Donations
If you would like to make a monetary donation to the Robbinston Historical Society please contact us or you can mail your donation to:

Robbinston Historical Society
P.O. Box 39
Robbinston, ME 04671
We also have some items we sell for fundraisers, pictured below. If you would like one of these items please contact us and we will send you your requested item or arrange a time for you to pick it up. These items are also available during any of our events.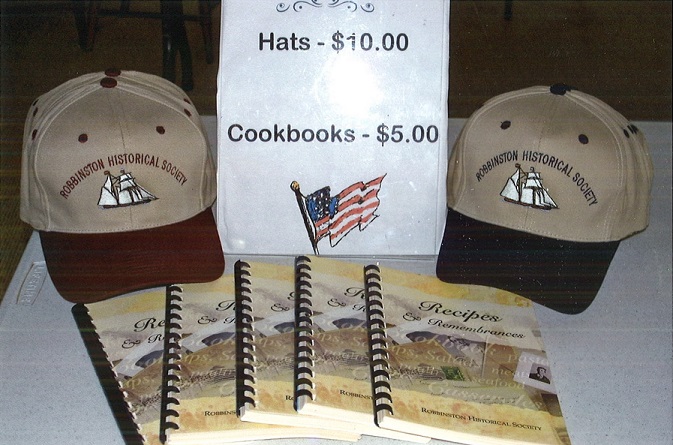 Item Donations
If you have items relevant to Robbinston's history that you would like to donate, please contact us to make sure that we can accommodate your donation. We would love to accept all donations, but sometimes our space and funding limits what we can take. Photos would be greatly appreciated and we will take most documents. Larger items need approval by the Society to make sure that we can properly care for and preserve an item of the Town's history.
If you have items that you would like to donate temporarily so that they may be digitally scanned or photographed for display on our website, please contact us as we would be happy to work with you to share your donation with the community.